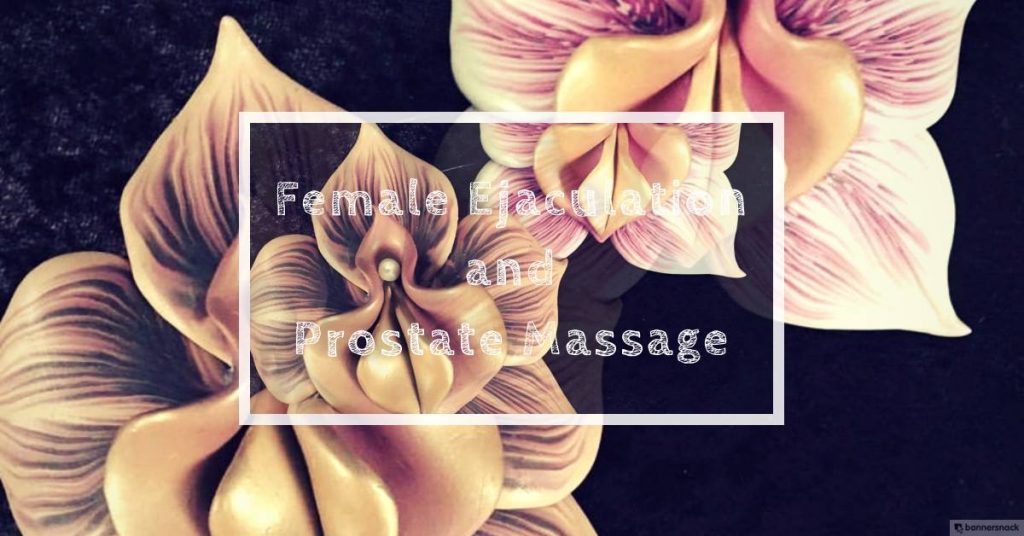 Ready to know everything you need to know about the little magic "buttons". Do you know where is the G-spot? and what about the prostate? Have you always wondered how to female ejaculate? or how to reach an orgasm, without feeling pain, just massaging the prostate?
This workshop is a hands-on and in-depth introduction to the techniques, mindsets, and practices of Female Ejaculation and Prostate Massage.
Each class is divided in 2 parts: a lecture and the practice.
The first part is open to single people, that are not able to join the class with a partner but want to learn anyway, and couples, that maybe don't feel comfortable to practice with other people around them.
The second part is for everybody join the event with a partner. This will be a guided experience starting with a partnered full-body sensual massage, culminating in an opportunity to practice a series of genital massage techniques with your partner.
Remember: everyone is welcome to participate, including people of all orientations, genders, sexuality, relationships and flavours of human.
Frequently Asked Questions:
Q: Do I need to bring a partner?
A: Please bring a partner who you would be comfortable with in a sexually charged environment, with at least one vulva (for the first class) or prostate (for the second class) for the matching class. You will not be able to perform the practical part of the workshop without a partner.
If you wish to attend but do not have a partner, you can purchase the ticket for only the lecture part. You are also welcome to attend only the lecture portion of the classes as a single, but only partnered participants may stay for the practice session.
Q: What will I learn, and how will I grow?
A: Our goal is to provide a safe space for you to learn this healing and pleasure-providing practice. You will learn to connect more deeply with your own body, and that of your partner.
Q: Do I need to attend both classes?
A: You are welcome to attend either the Female Ejaculation or the Prostate Massage class, or both.
Q: What should I wear, and how exposed will I be during the workshop?
A: Please arrive clean, please wear comfortable clothing and please bring both a towel and sarong to rest on or to cover your body as desired.
Q: What will be my level of privacy and interaction with others?
A: You will perform the workshop exercises with your paired partner. You will be in a sexually charged environment, with yourself and other participants practicing genital massage in pairs. You will not be expected to physically interact with anyone outside of your paired partner.
Q: What should I do if I become uncomfortable?
A: If your discomfort is due to another person's behavior, please speak to the person and feel free to raise it with the group if needed. If you feel uncomfortable with the subject matter, feel overwhelmed, or otherwise wish to stop participating, you are free to pause at any time, with the option to rejoin or step away as you feel led.
Q: What is the structure of the workshop?
A: The workshops will each begin with an introduction to the instructors, the goals of the workshop, and an overview of the mindsets and techniques of our interpretation of the practice. Following will be an instructor-led walkthrough of the massage techniques for you to follow along with on your partner. The massage will begin with a full-body connective massage and culminate with the genital massage, where we will demonstrate and guide you through the techniques.
Q: Do I need any previous massage experience?
A: This workshop is intended to stand on its own merits, the only skill needed is the desire and courage to explore and be vulnerable.